Deshun Deysel | Adventurer and Leadership Speaker
Deshun Deysel is one of South Africa's leading female mountaineers. In her 15-year career as a high- altitude mountaineer, she has been on 14 major expeditions to five continents.
In 1996 she made history by being part of the first group of South Africans to plant the new democratic flag on the top of Mt. Everest. As a novice climber Deshun was only able to reach Camp 2 at 6,500 metres (21,325 feet) that year, but subsequently returned to Everest in 2003. Bad weather, however, thwarted that attempt as Deshun made her way to the summit. Again, she had to turn back – this time, a mere 500 metres from the top (8,848 metres, 29,028 feet).
Deshun has been an active promoter of high altitude climbing among women in Africa, where the sport is not widely known. She has had to fight stereotypes as an African female mountaineer in order to accomplish her high-altitude dreams. Although her dream to reach the top of Mt. Everest has not yet being realised, her climbing exploits have inspired hundreds of South Africans to see high altitude mountaineering as a reachable goal.
Over 15 years of climbing, Deshun Deysel has led groups to Mt. Everest Base Camp, including Olympic decathlon legend and Laureus World Sports Academy member Daley Thompson, as well as three groups to Mt. Kilimanjaro. She has also successfully climbed Mount Meru (Tanzania), Mount Kenya (Kenya), Mount Elbrus (Russia), Mount Kala Pathar (Nepal) and Mt. Blanc (France). She holds a Higher Diploma in Education from Rand College and Rand Afrikaans University and spent five years as a school teacher before taking up mountaineering.
Her thought-provoking presentations leave audiences with a sense of "just go out and do it!" energy. She has addressed thousands of audiences worldwide, with her remarkable story of overcoming the limitations that the Apartheid regime has set for women of colour, to conquering the world of mountaineering and then spearheading new cognitive technologies in the world of business.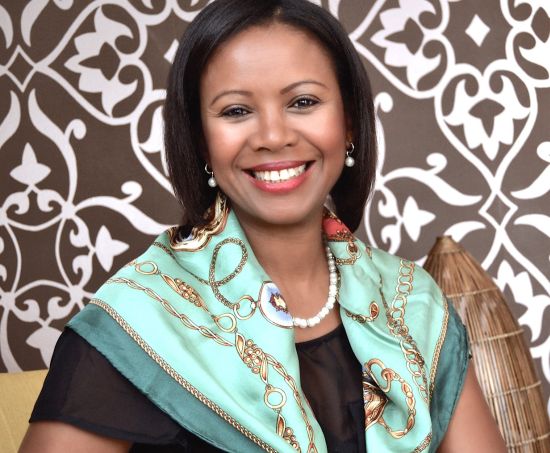 In addition to becoming the world's first Black female high-altitude mountaineer, Deshun's determination has led her to running an international business (Deshun Deysel & Associates) which provides Business & Executive Coaching for a new breed of digitally savvy leaders. Among DDA's clients are Fortune 500 companies and disruptive start-ups!
With over 20 years' experience as an international speaker, moderator and coach, Deshun Deysel adds incredible value to clients and helps them achieve conference objectives.
Keynote Topics:
IMPRINTS IN THE SNOW: Patterns of leading and patterns of following in the mountains and in business.
TACKLING THE SUMMIT: The process of climbing Mt. Everest and it's implications for the team.
PEAK PERFORMANCE TOOLKIT: 5 Areas of Effectiveness for personal and corporate success.
MOUNTAINS & MANICURES: A lighthearted study of women in the mountains and in male dominated environments. Women audiences only.
WHO'S YOUR SHERPA?
---
Contact Us at Motivators