Enikö Bálint | Leadership Culture Speaker | Austria
As a child Enikö Bálint lived for several years in a house with no electricity, water or gas. Her motivation for various ventures arose when she was a teenager, because she wanted to help her family to have a better life.
She started working as a developer and within a few years, she became the youngest and only female manager in an international corporation in Vienna, leading multi-million euro projects. Her vision got wider and she soon realised that money won't save the world.
After quitting her corporate job Enikö Bálint has founded a creative consulting company – beteal – with universal income and no bosses. As an executive coach and business consultant, she inspires companies to utilize their potential through pioneering organizational structures and leadership principles.
KEYNOTE TALKS:
Distributed leadership and its consequences for the gender gap.
Management positions are still associated with characteristics which are viewed as male traits in our society. When women step into these positions they are expected to become more like men. Moreover, job ads are very gendered in favor of men and salaries are still not balanced out. In order to change this trend, adaptive organizations provide a good alternative to traditional organizational models, which will make space for female leadership. Teal organizations operate on a self-organizing basis which empowers every individual. In addition, they get rid of traditional power hierarchies and replace them with natural ones.
How do the basic principles and breakthroughs of adaptive organizations support women leadership?
What are the misconceptions about self-organization?
Which organizations are already working along these principles?
Wolves' strength lies in the pack: Why company culture is crucial?
Teams and companies are not strong because they have skills that others don't, but because they have a strong company culture and values. Hiring a new member to the team is not about outstanding skills anymore, as dozens of people apply with the same skills. In contrast, the most important criteria nowadays seems to be the cultural fit.
Company culture is becoming an urging issue on both employer and employee perspective. Organizations have to think about culture and management style already from the beginning or find ways for transition. They also have to learn tracking and fulfilling employee motivation at every stage of employment and discovering new ways to satisfy their people.
During this talk you will get tips and tweaks to improve your organization's culture and see how it influences productivity.
Why is culture important?
How does culture influence productivity?
What characteristics new and innovative organizational structure have in common which nurtures a responsive company culture?
Future of organizations: How to build up a self-organizing company?
Today's companies are built up in hierarchies, which don't utilize the potential of people and also significantly slow them down. Younger generations have completely new ideas about what work-life should look like. Organizations are therefore facing serious challenges in terms of keeping and finding talents. Fortunately, there is a solution. There are already new examples out there, organizations that completely changed the way they operate. Instead of "predict and control" they shifted towards "sense and respond" type of management.
Which are these organizations?
How do they disrupt the way we think about organizations now?
Why are these companies more attractive to Millennials?
How can you become one of these organizations?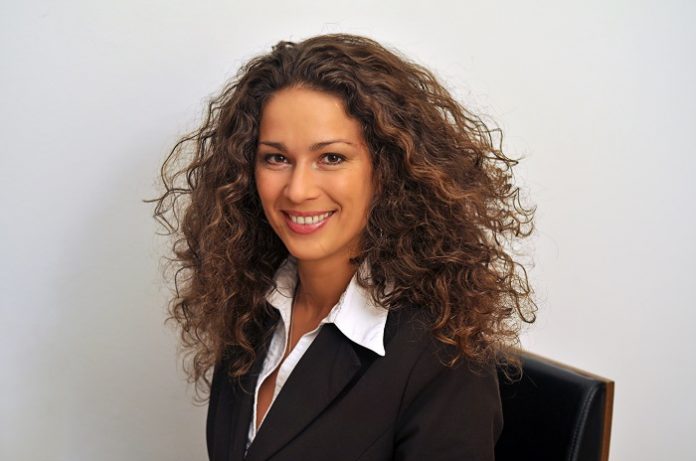 Future of work: Redefining human in a world of technology.
Whenever we talk about the future and what it will look like, people mostly think of technologies like A.I., Robots, IoT, etc. and how they will overtake our lives. The picture most people envision is thus rather pessimistic. Nevertheless, the fear that people have is very much valid. These technologies we are experimenting with can go wrong and even researchers who are creating A.I., for example, cannot fully predict what will happen when we let the control out of our hands.
However, we believe that the changes that technology will bring into our lives, function as a self-fulfilling prophecy. Therefore, it is our common responsibility to make the most of these technologies and make sure that we do all precautions to prepare a future that will make our lives better not worse. Since we live in an age, where we have the chance to redefine ourselves as humans, we choose to look at these technologies as an opportunity.
Through this talk Enikö Bálint – Organisation Leadership would like to inspire the audience to proactively do something for a better future and the best pace is to start is ourselves.
Outlook to the future, what the future of work could look like: Human-machine interaction
What are the most important skills for the future of work?
How big ideas are born
Innovation is crucial to the continuing success of any organization. In order to innovate, the organization needs to generate new, original ideas on a regular basis. Ideas should be created within a safe space where the employees are not judged, but encouraged. All ideas count – bad ideas are there to help good ideas to be formed, and are an essential part of a learning process. However, this process requires a personal input from all the members, starting with the CEO and ending with employees. It requires their inventiveness and creativity. At beteal we believe that everybody can be creative, because creativity is not a talent, but rather a muscle, that one can train.
What is the safe space in definition and who can create it?
What are the daily steps you can take to enhance your creativity?
TESTIMONIALS:
"Creativity is a muscle – that's what we learned from the first Lightning Talk, presented by Eniklö Balint from beteal on Sept 4th, 2018. Lightning Talks is an event series designed to foster innovation and creativity in our company. The first Lightning Talk was a great success and didn't only motivate our employees to share their ideas but also beteal supported us to evaluate the feedback we got in the course of the event about our internal idea management system to make it more attractive for employees." Martina Teufner, HR Business Partner, Paysafe
"The workshop with beteal was indeed eye-opening for the founders of our portfolio startups, as it made them think about their corporate culture and the way things are done at their companies, in completely new ways. Together with the insights from the introductory keynote, everybody went home with a lot of new ideas to implement in their company." Philipp Stangl, Managing Director, Pioneers Ventures
---
Contact Us at Motivators and follow on Facebook