Graeme Smith | Cricket Legend | Leadership Speaker
Graeme Smith (born 1 February 1981) is a South African cricket commentator and former cricketer, who played for South Africa in all formats. In 2003, he was appointed captain of the national team, taking over from Shaun Pollock. He held the position of test captain until his retirement in 2014. He is regarded as one of the greatest South African players of all time. At 22, he was appointed as South Africa's youngest ever captain.
A tall, left-handed opening batsman, Smith is regarded as one of the best test match openers of all time. During South Africa's tour of England in 2003, he made double centuries in consecutive Test matches: 277 at Edgbaston, and 259 at Lord's. His 259 at Lord's still holds the record for being the highest score made by a foreign player at this prestigious venue. On 24 October 2013, Smith became the second South African and 12th overall to complete 9,000 runs in test cricket in his 112th test match.
Known for the success of his opening partnership with Herschelle Gibbs, South Africa's most prolific ever opening partnership, Smith has the distinction of having been part of all four of South Africa's opening partnerships of over 300 runs: in three of them he was partnered by Gibbs, and in 2008 Smith added 415 for the first wicket with Neil McKenzie against Bangladesh, a world record opening partnership. On 3 March 2014, during the third Test against Australia, he announced his retirement from international cricket.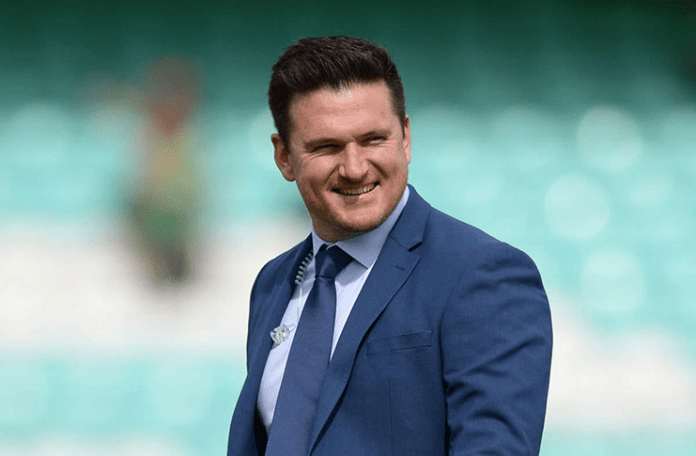 He was also the overseas player and captain of English side Surrey. He appeared in his 100th Test against England on 19 July 2012. He captained his 100th career Test match on 1 February 2013, against Pakistan, on his 32nd birthday. He's the only player to captain a side in 100 Tests.
Graeme's love for cricket was nurtured in school, where he played for King Edward VII School (KES). As a professional cricketer, he went on to break several records – including being the youngest ever national team captain at the age of 22 as well as being the most successful Test captain in the history of the game with 53 Test wins.
After retirement as a player, Graeme has held various roles as advisor, consultant, commentator and cricket analyst in South Africa and abroad. Most recently, he was appointed as the first Director of Cricket at Cricket South Africa, where he continues making an impact through his leadership and experience.
---
Contact Us at Motivators and follow on Facebook