Mojak Lehoko | Corporate Comedian | Conference MC
Mojak Lehoko is a Johannesburg-based comedian who has graced various stages across South Africa and abroad. Since his humble beginnings at Cool Runnings in Melville, Mojak has gone on to be nominated for a Comic's Choice Award and he has won the adoration of various crowds, from all walks of life.
After testing the waters as a writer on the satirical news show, 'Late Nite News with Loyiso Gola', he was nominated for an international Emmy and he has gone on to produce works for The Real Jozi A-Listers (VuzuAMP), Ekasi Stories (ETV) and the sitcom, Abomzala (SABC), amongst a plethora of other projects.
This young, hilarious, erudite comedian draws his inspiration from the dusty streets of the townships and the lush greenery of suburbia, in his one-man show 'How Did I Get Here', transitioning seamlessly between both worlds.
As an actor, writer, comedian, voice-over artist and MC, Mojak Lehoko is a force to be reckoned with in the South African entertainment industry.
Mojak's live comedy events include:
Trevor Noah – That's My Culture (Opening Act)
Blacks Only
Late Nite News Live
Just Because Comedy Festival
Newbies at The Globe Theatre
Soweto Comedy Festival
Vodacom-edy Festival
Space Dot Com Comedy Festival
Inner City Comedy Festival (performer and co-producer)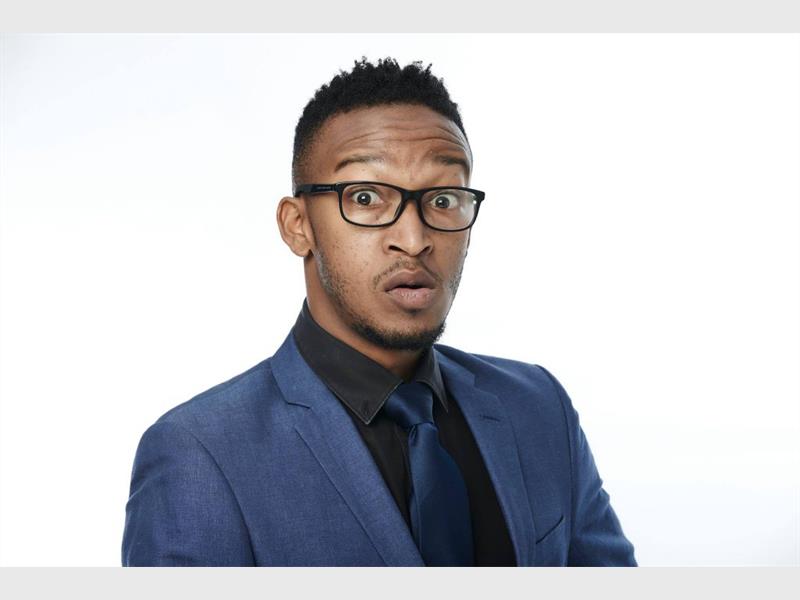 His corporate comedy & MC performances have included:
Rand Water Forums Year End Function
FNB Itis Shine Awards
Unilever Presentation Dinner
Railroad Association of South Africa Awards
Sasol Young Engineers Social
National Youth Development Agency Press Initiative
Nestle 'Countline Drive 2013'
Samsung 'S4 first 1000'
Mesdcheme – Khanyisa Nursing School Opening
2014 Nissan Qashqai Launch
Nestle Ricoffy Launch 2014
Mojak's awards have included:
· Nominated in the Newcomer category in the inaugural Comic Choice Awards 2011
· Nominated in the 2013 International Emmys for Late Nite News with Loyiso Gola.
His television performances include:
Ekhasi Stories – 'Wannabe' – ETV (writer)
The Real Jozi A-Listers – VuzuAmp (writer)
Abomzala – SABC (writer)
South African Insurance Association Sketch Series – Next of Next Week (writer)
Opening Guys – Mzansi Magic (comedian)
Late Nite News with Loyiso Gola – Season 1 – Season5, ETV (writer & cast member)
Laugh Out Loud (Part of the improvised comedy Troupe) – Mzansi Magic (improviser)
Ses'Topla, SABC 1 (actor)
Mjoak's voice-overs performances have included:
Stuart Taylor's 'Money Too Tight to Mention' (Television & Radio advertisement)
Loyiso Gola's 'Professional Black Tour'
Conrad Koch's 'Chester Missing Roadshow – DSTV Competition'
Steers – 'Wacky is Backy'
---
Contact Us at Motivators and follow on Facebook