Weza Matomane | Leadership Speaker | Event MC | Johannesburg
Weza Matomane uses over a decade of experiences he gained working in diverse teams from a plethora of industries to present inspiring thought provoking talks on team leadership, inclusion in the work place, company cultural diversity, individual and team excellence, goal setting and vision alignment, industrial change management and teamwork.
He has shared stages with the likes of Vusi Thembekwayo, Gill Oved, Ran Neu-ner, Lebo Gunguluza, John Sanei and Romeo Khumalo.
Weza delivered an engaging TEDx talk titled Social Genius. Where he excellently unpacked the importance of leadership and communication in dealing with cultural diversity and team dynamics often encountered in the work place and in social spaces.
Detailing how elite situational understanding can guide team leaders win with people.
ENTREPRENEUR
Weza epitomises the ideology of a black youth led 4 th Industrial revolution. He is the Executive Vice Chairman of Christopher Africa, an Artificial Intelligence company & CEO of WTG Media House.
MASTER OF CEREMONY
For nearly a decade Weza has been hosting gala dinners, awards ceremonies and conferences on a national and international level. Weza brings humour, language versatility, intelligent tact and just the right amount of gravitas to mark any event as a world class success.
VOICE OVER ARTIST
More famous and certainly more traveled than Weza himself has to be his voice. As a voice over artist Weza has been recording adverts for television, radio, movie trailers, automated voice messaging and countless corporate explainer videos and Intercoms for hundreds of companies all around the world.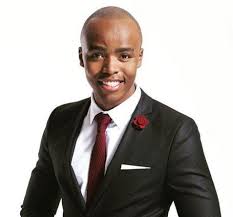 WEZA HAS PRESENTED TRANSFORMATIONAL TALKS FOR MANY ORGANISATIONS THESE INCLUDE :
CSIR
TEDX
WITS UNIVERSITY
METRO FM & KAYA FM
UNIVERSITY OF PRETORIA
CTU
SAFM
UJ CAMPUS
DENEL
TUT
TIA & VARIOUS SCHOOLS
MASTER OF ALL CEREMONIES
Weza also plays the role of Master of Ceremony at many prestigious and glamorous weddings of the highest members in society, among these are elegant Top Billing weddings televised on SABC , weddings of RSA National team soccer players, and weddings of International state officials.
Weza is a Facilitator and Corporate MC at Local, National & International Conferences including:
GLOBAL CLEAN-TECH INNOVATION AWARDS
INTERNATIONAL MEDIA BRSF – CHINA
INTERNATIONAL LIQUID TELECOM & NEOTEL CONFERENCE
INTERNATIONAL SATN CONFERENCE
NATIONAL CSIR ACHIEVERS AWARDS
STANDARD BANK CONFERENCE
ALEXANDER FORBES AWARDS
CSIR EMERGING RESEARCHERS SYMPOSIUM
MERCEDES-BENZ LAUNCH & GOLF DAY
MINI COOPER LAUNCH
THE GREEN YOUTH INDABA
TECHNOLOGY AND INNOVATION AGENCY FUTR500 NATIONAL SEMINAR
PEPSI & LITTLE GREEN BEVERAGES
TIA NATIONAL END YEAR CONFERENCE
SMALL ENTERPRISE DEVELOPMENT AGENCY: NATIONAL WOMAN'S DAY
SEDA NATIONAL ENTREPRENEURS DAY
NATIONAL FACIAL AESTHETICS AND COSMETIC DENTISTRY CONFERENCE
GALDERMA LABORATORIES SOUTH AFRICA PRODUCT LAUNCH
DESTINY AND DESTINY MAN EVENTS
DEBONAIRS PIZZA NATIONAL CONFERENCE
SUN INTERNATIONAL & TSOGO SUN
UNIVERSITY OF PRETORIA
INTERNATIONAL STUDENTS DAY
VOICE OVER ARTIST / ACTOR
As an Actor Weza Matomane has been the lead in TV advertisements for Dial Direct ,Coppelia by Avroy Shlain, MAQ and Parmalat, and in corporate Videos for BP, Inqaba Biotech, Sasol & Nu Skin from the USA.
Weza's voice has landed him a few awards and has been aired all around the world.
---
Contact Us at Motivators and subscribe to our YouTube Channel